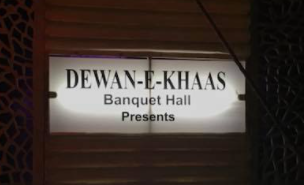 Dewan-e-Khaas Banquet Hall
Service category:
Events
Payment:
Service types:
Event Venues
Description
Event Management Company
The direction of Dewan-e-Khaas is in the hands of seasoned professionals with outstanding records in the food and catering industry. Founded in 1990, Dewan-e-Khaas specializes in Industrial and Volume Catering with operations throughout the Punjab. Dewan-e-Khaas Catering Services has developed a reputation for retaining contracts through consistent delivery of professional, flexible service.