Listed by: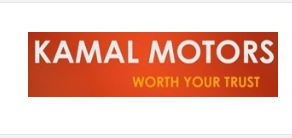 Kamal Motors
Toyota Hilux 2017
Seller:
Kamal Motors
Condition:
Used
Select body type:
Pickup & Track / Japanese specs
Location:
Karachi, 19th Commercial St, Karachi
No accident records
No warranty
Testdrive
Customs cleared
Payment:
Mileage:
16500 km
Body colour:
White
Transmission:
Automatic
Engine displacement:
300 cm³
Cylinders:
4
Power (h.p.):
161 hp
Doors:
4
Fuel type:
Diesel
Interior colour:
Other
Steering wheel:
Right
Description
Toyota Hilux Revo V Automatic 3.0 2017 In Good condition. Engine in pristine condition. Well maintained. Excellent mileage. Comfortable seats. Neat & clean interior/exterior. Looking to sell the car urgently. Excellent fuel average and smooth drive. Stapni and other tools are available.d Original key available. Price is reasonably demanded with to car's condition. Please do not insist for discount. No mechanical work required. No need to spend a single penny on car maintainence. Just buy and drive.
Leather
Heater
Multifunction steering wheel
Power windows
Power locks
Power mirrors
Power steering
Air conditioning / climate control
Anti-lock brakes / ABS
Cruise control
Electronic stability control
Fog light
Light sensor
Premium light
Xenon
Bi xenon
Driver airbag
Passenger airbag
Alarm / anti-theft system
Immobilizer
WHEELS / RIMS
Panoramic roof